Aptos Avenue Residence
A tucked away service kitchen in a traditional home is reinvented to be the modern centerpiece for a home owner with a more contemporary lifestyle.
First impression
A traditional home with disparate areas separated by an out of date service kitchen.
Challenge
Create a larger, modern kitchen that blends with the traditional environment and acts as a central gathering place.
Result
A new, light filled, modern kitchen that brings together previously isolated areas of the home.
Balboa Terrace, San Francisco
Residential
Single Family Residence
OUR SOLUTIONS
We balanced formal order with a modern aesthetic. Placing a sunlit central island with oversized pendants and a contrasting back counter on the home's main axis.
Heart of
the Home
A sunlit central island creates a central gathering place for meals and entertainment.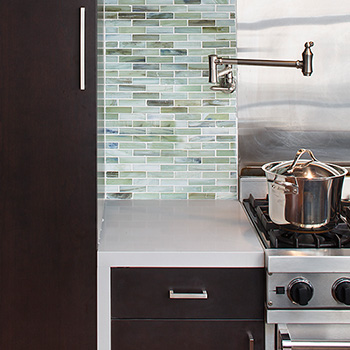 THE RESULT
A closed off, service space that was once a detriment has been transformed to a new gathering spot at the center of the home.