Golden Gate OBGYN
An existing OBGYN practice in an 1860s-era brick and steel grain warehouse is fitted with a soft, modern and welcoming design to reflect the identity of the clinic and its patients.
North Waterfront, San Francisco
Health & Wellness
High-end OBGYN Office
5,800 s.f.
OUR SOLUTIONS
A softer setting
We selected natural and elemental materials such as delicate glass and lacy burled wood to complement yet temper the existing rawness of the building.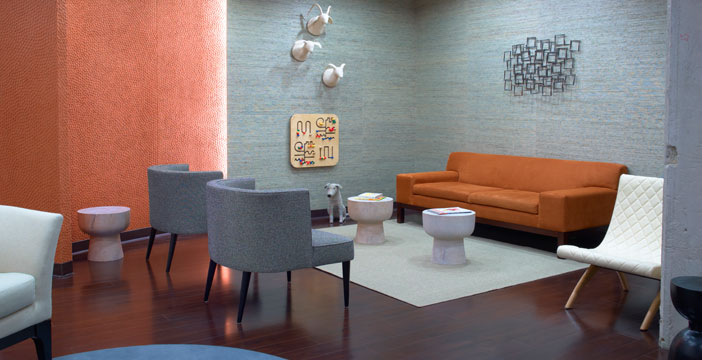 A responsive palette
International orange provides life, optimism and intensity, and references the Golden Gate Bridge, while light blue provides a soft counterbalance.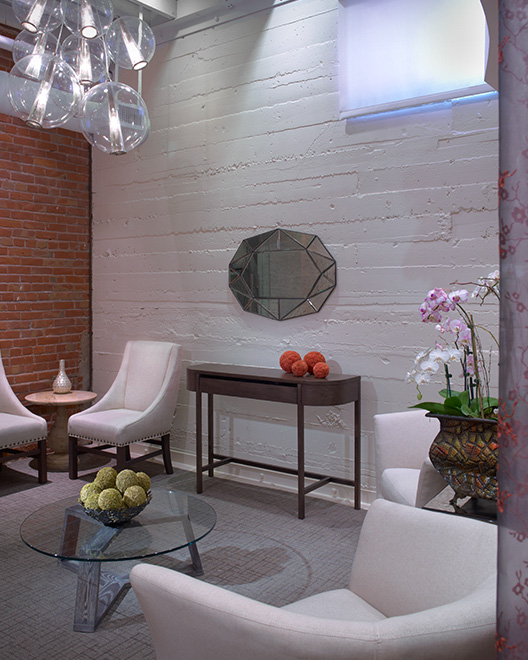 Metaphor as design
We drew on the notion of the nest — a safe, nurturing space — to design an identity that resonates with the needs of the clinic's patients.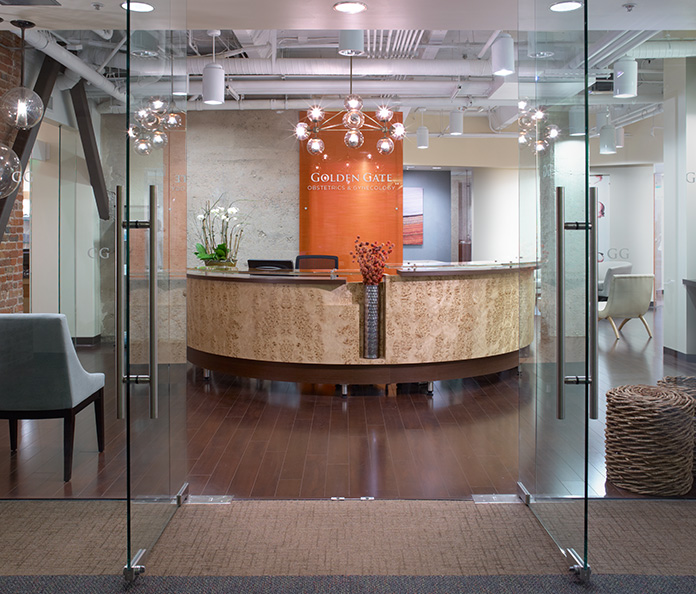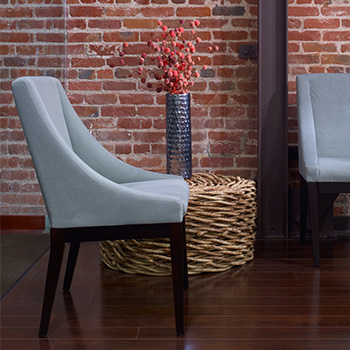 THE RESULT
Imaginatively designed to elevate the practice and honor its patients, Golden Gate OBGYN turned the space's greatest challenge — the existing raw industrial elements — into its greatest advantage.