Sonoma Estate – Nuns Fire Rebuild
Shortly after the 2017 Nuns Fire in Sonoma County, the owners of a Kenwood Vista Estates home relied on MMA to recreate their modern wine country retreat.
First Impression
Following the devastating fires, the home was a total loss. Nothing could be salvaged.
Objective
Our primary objective was to recreate beauty of the estate and make modifications to address home value.
Results
We replicated the original design intent of the estate while improving the layout of the main house and adding more square footage.
Kenwood, Sonoma County, CA
Residential
Nuns Fire Rebuild
6,200 s.f. Main House + 640 s.f. Studio
OUR SOLUTIONS
Martinkovic Milford Architects worked with city officials to expedite permits and lobbied neighbors and the HOA to approve alternative building materials and landscaping.
Finding A Silver Lining
In addition to making the upgrades to meet the current code standards, the Owners took this opportunity to add a basement and a detached yoga studio.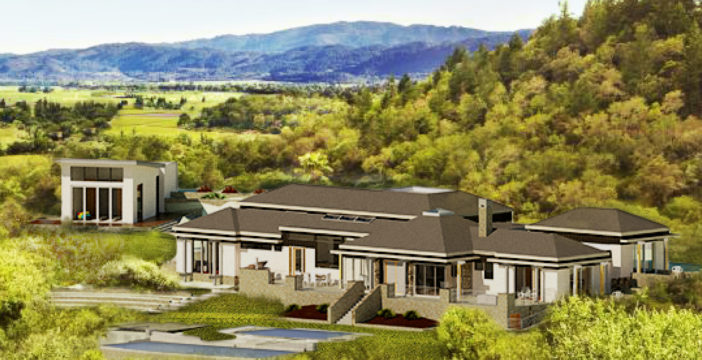 THE RESULT
Thanks to close collaboration and expedited design work, the Owners will get their home back in time for Christmas 2019.