Eastwood Development: Partnered For Success
Eastwood Development is a full service general contracting firm committed to crafting high-end contemporary homes through out the Bay Area. We are thrilled to work with them to execute on their plans to develop five lots in San Francisco.
San Francisco, CA
Commercial
Real Estate Development / General Contractor
15,589 SF
OUR SOLUTIONS
KANSAS STREET DEVELOPMENT
A bold plan to revitalize a portion of the block by transforming a blighted empty parcel into welcoming modern homes.
A Modern Reflection of an SF Classic
Designed to maximize the land use and while maintaining a human relationship to the outdoors.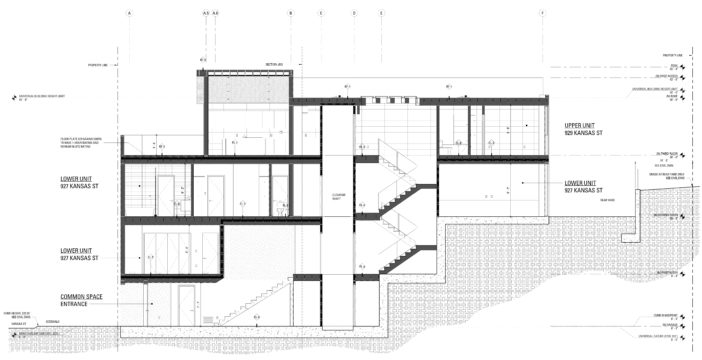 THE RESULT
On this project, we were called in to assist the Eastwood team in the redesign and permitting processes. With the Construction Phase now under way, we continues to support the Eastwood team through weekly meetings and consultations. This project is scheduled to be completed in the Spring 2022.