Alchemy Bottle Shop
A boutique, high-end spirits shop is given a graceful, airy twist on the traditional apothecary motif.
Oakland, California
Commercial
Retail
OUR SOLUTIONS
While they can be beautiful, traditional apothecary shops are typically dark, cluttered, cave-like environments. We created the exact opposite while staying within the genre.
A light, neutral palette
Crisp white shelving and a light-colored wood floor allow the carefully curated product to be the star.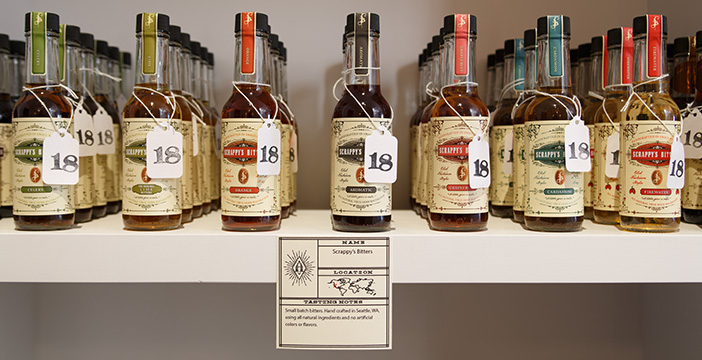 "It's like a spirit museum and the fanciest/hippest liquor store I've ever seen…I've recommended it to all my friends…"
–Andi H, Yelp Review
The small details
We incorporated subtle, custom elements reflecting the selective store brand and discriminating clientele.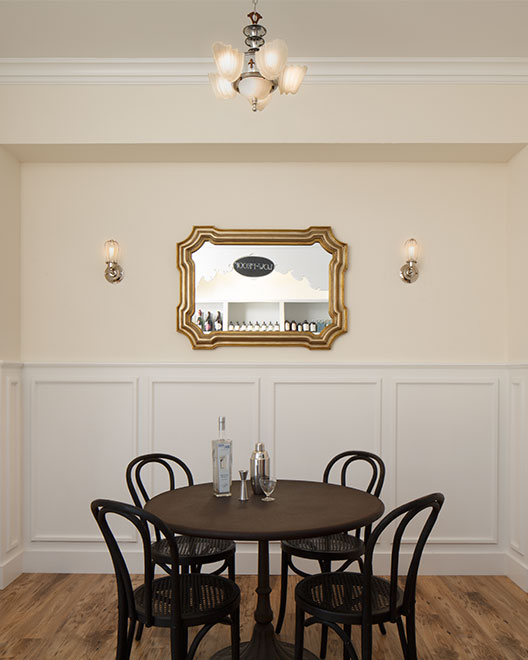 "This is by far one of the trendiest and chicest stores I've been to. All white and gorgeous, I want to live here."
- Tamara S, Yelp Review
Airy and sunlit
We maximized natural light, rebuilding the staircase below the skylight to allow sunlight to filter deep into the retail space.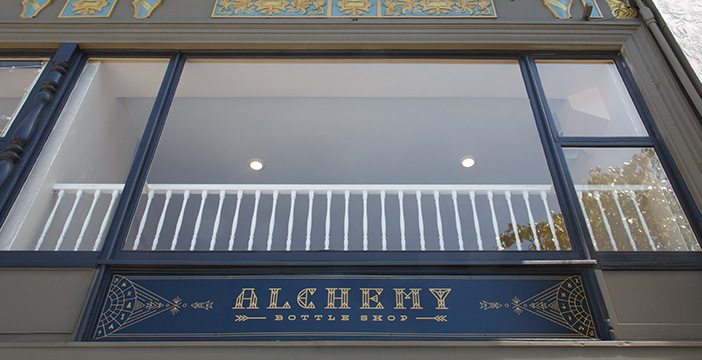 THE RESULT
While the apothecary theme has been adapted before, we subverted the traditional style to create a look that is modern yet traditional, relevant to the business, helps attract customers and lets the product shine.