Magnolia Family Dentistry: Stylish, Modern & Friendly
An unremarkable office space in a retail strip is transformed into a stylish, welcoming environment for a newly established family dental practice.
50+
New patients per month
Larkspur, California
Health & Wellness
Dental Office
OUR SOLUTIONS
A smart, modern aesthetic
Warm neutral tones, textured wood and frameless glass impart a fresh, current sensibility.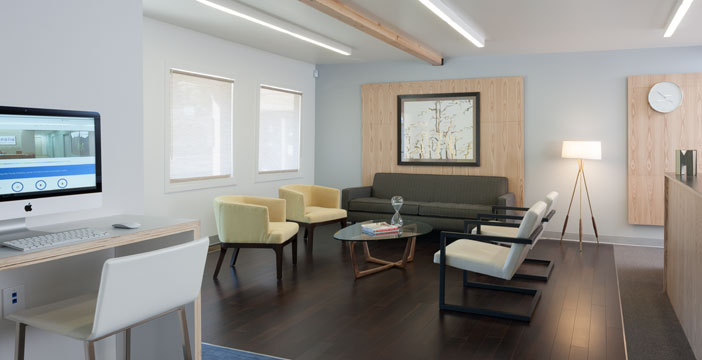 Patient-friendly
A floating wood panel provides a home for patient entertainment while concealing light fixtures, completely eliminating direct lighting.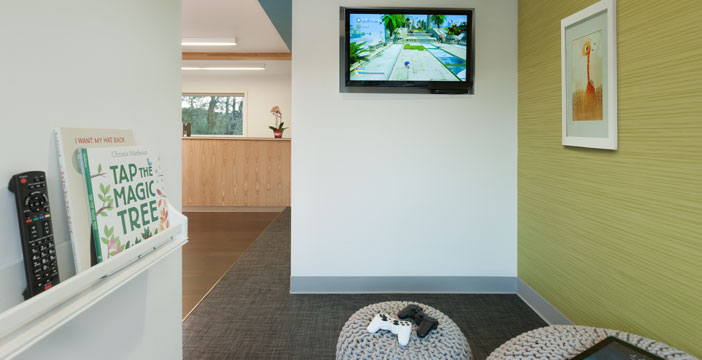 Warmly Professional
Vertical planes of wood, frameless glass and "Mid-century" furniture convey comfort and confidence.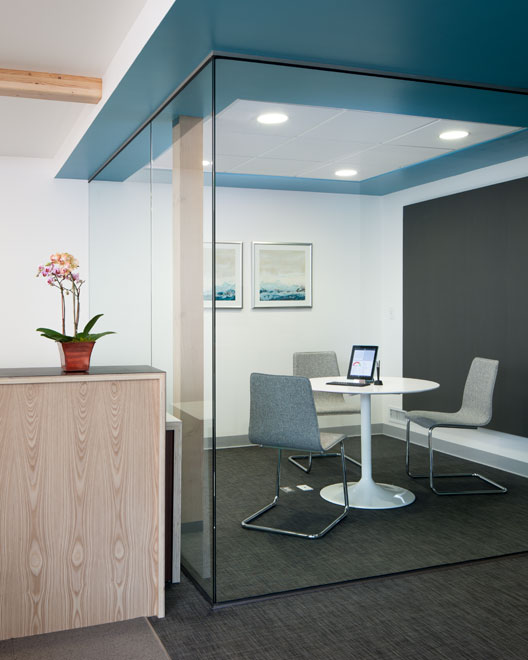 THE RESULT
An alignment of vision between owner and architect for what's possible launches this new practice towards success.