San Francisco Periodontics and Dental
A highly reputable San Francisco periodontal and dental practice is redesigned to instill confidence and calm in its patients.
San Francisco, CA
Health & Wellness
High-end Periodontics and Dental Office
2,675 s.f.
OUR SOLUTIONS
Easing anxiety
Warm, indirect lighting, and complementary floor and wall textures soften the space, instilling a sense of calm.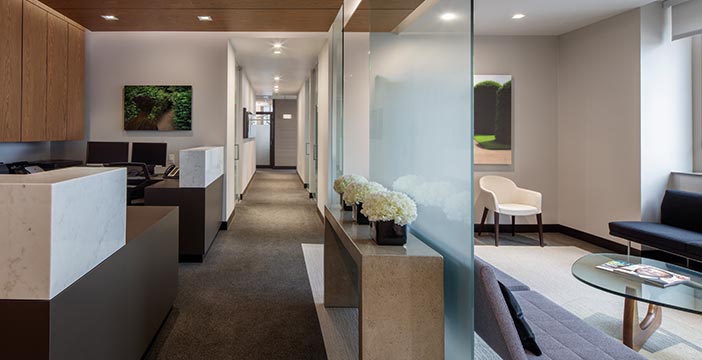 Truth to Materials
We selected classic and elegant materials to underscore the practice's culture of excellence, service and care.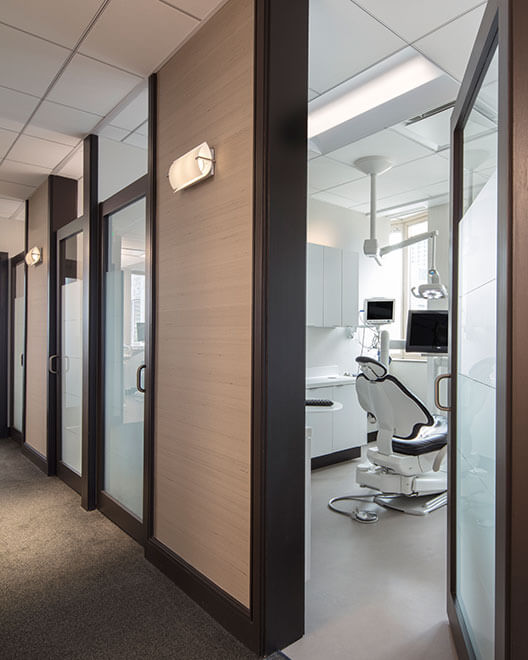 THE RESULT
Purposefully transformed to communicate patient-centered excellence and high-caliber service, San Francisco Periodontics and Dental's new office successfully telegraphs its patient-centered goal — compassion.