Design Thinking Case Study: Stanford Children's Health
We believe that spaces and designs directly contribute to the care experience. This thinking led Stanford Children's Health to ask us to innovate around the many ways that a child, and their various family members, experience the SCH clinics.
60
Guidelines For 60 Outpatient Clinics
San Francisco Bay Area
Health & Wellness
Clinic Design
OUR SOLUTIONS
Better Wayfinding to Reduce Stress.

Our research determined that not only finding a clinic – but navigating through the clinic – could be a source of anxiety for parents. We designed elements to reduce stress and improve wayfinding while simultaneously providing branded elements with important moments of child engagement.
TRANSITION TO CARE.
Wood "portals" act as a familiar beacon for entry while creating a brand element unique to the client and are adaptable to a variety of clinic types.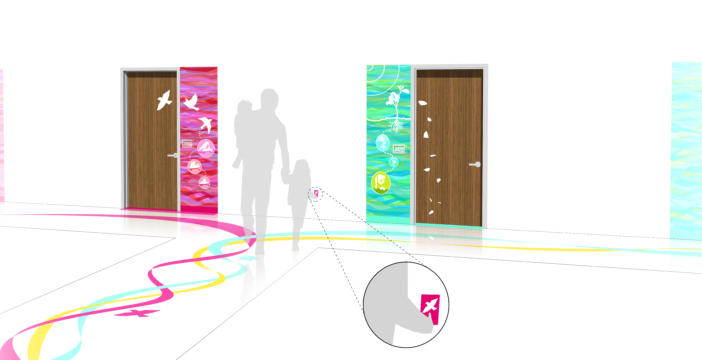 Strategic Use of Color.
In an otherwise neutral palette, we used an array of bright, inviting colors to signal areas of child engagement.
CARVED BLOCKS
White shapes are carved to reveal colors, which signal areas of child engagement, such as seats, desks and intelligent play.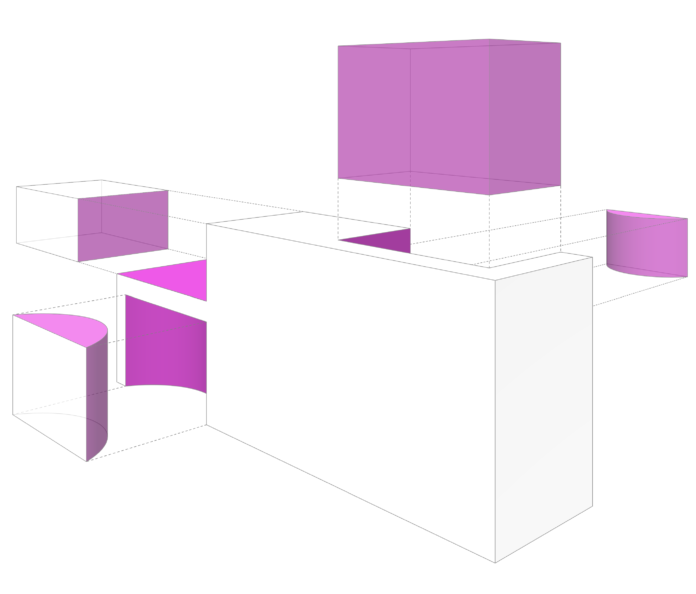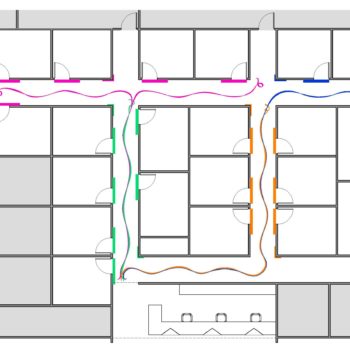 Engagement vs. Distraction
Our research found that children often feel like spectators in their care rather than participants, further adding to the child's stress. Our design intends to incorporate children into the delivery of their own care, imparting a sense of understanding and control, and easing child anxieties.
INTELLIGENT PLAY
We incorporated the all-important elements of intelligent play in custom furniture elements and stimulating wall décor and art.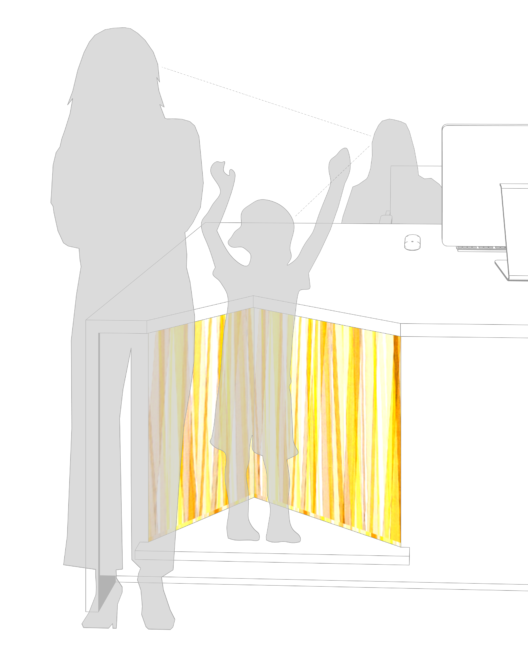 Design at Scale
Design standards accommodating a variety of clinic sizes and configurations were documented and published, along with detailed finish specifications.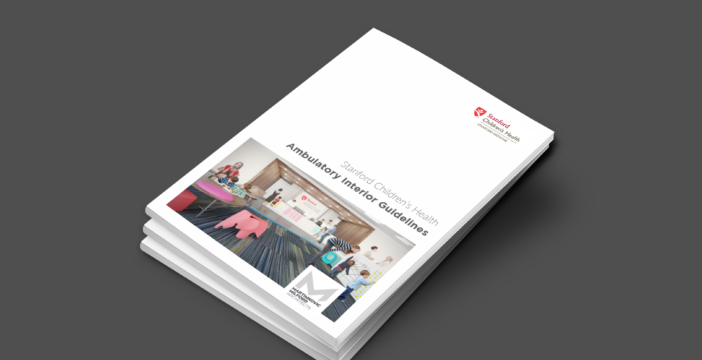 THE RESULT
By seeing the world through the eyes of the children and their families, Martinkovic Milford Architects created a fresh approach to clinic design that makes the space a part of the care and uniquely branded to Stanford Children's Health.