Martinkovic Milford Architects,
San Francisco Office
How does an architecture firm design for themselves? The same as we do for our clients: Use thoughtful design to solve problems and elevate the brand, while maintaining a healthy respect for the project budget and schedule.
1K+
Wood shims on art wall
Financial District, San Francisco
Commercial
Commercial Office
4,000 s.f.
OUR SOLUTIONS
CREATIVE USE OF SPACE
Counterintuitively, we made the narrow entry even narrower, turning it into a gallery with a magnetic wall to display our work.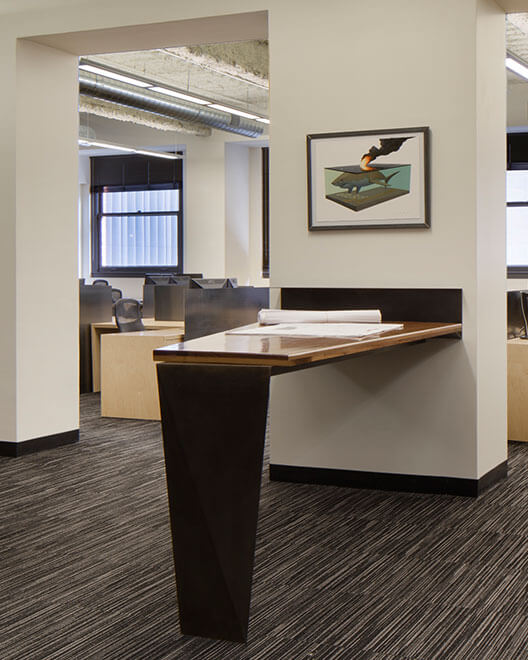 In addition to art installations by Erik Otto and Mildred, you can find original works by Brian Barneclo, Paul Madonna, Ruben Rude, Winnie Truong, Stanley Donwood, and Josh Keyes.
THE ART & THE SCIENCE
Overlaid on the functional aspects of the space are installations by local artists which add bursts of life and energy.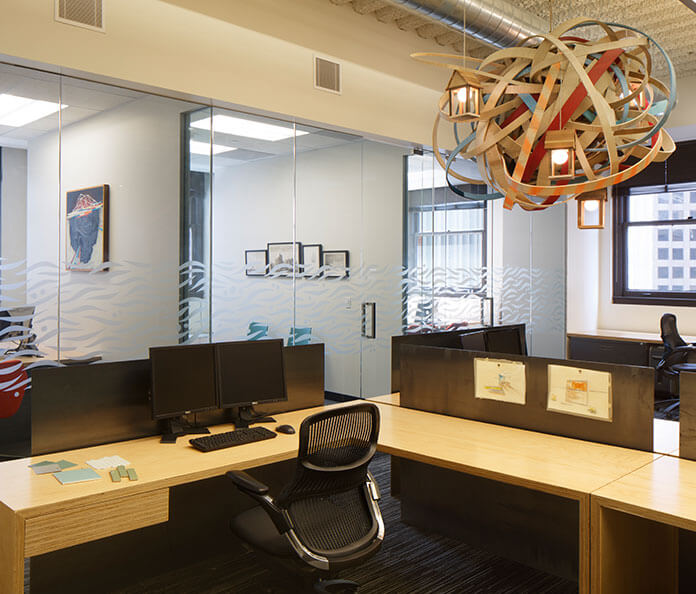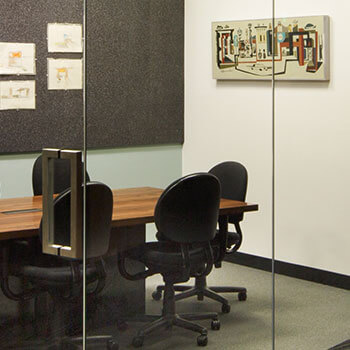 The suspended Otto sculpture expresses creativity, kineticism and notions of shelter.
PRAGMATISM AND MODERNISM
Crisply detailed marine-grade plywood and blackened steel comprise our workstations, custom created for 1/3 the cost of a typical workstation.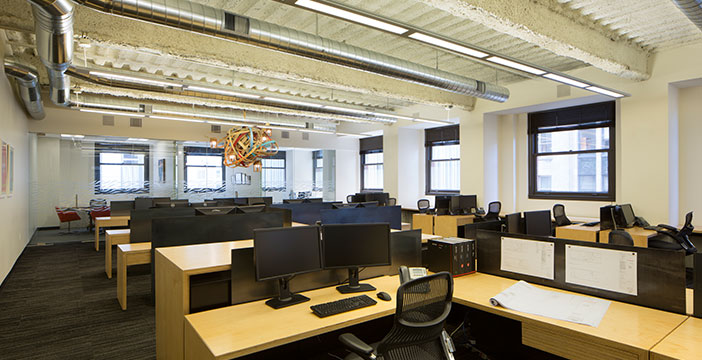 THE RESULT
We created a contemporary and creative studio environment in a downtown San Francisco high-rise that reflects our ethos of modern yet approachable design, while providing our team with a lively home to service our clients.