Potrero Hill Residence
A faded family residence is reworked with a warm contemporary aesthetic for chic, modern living and maximized views.
Potrero Hill, San Francisco
Residential
Single family home
3,000 s.f.
OUR SOLUTIONS
Functional aesthetics
Bold, distinctive cabinetry and custom steel shelving create interesting visual appeal and functional support for the day-to-day routines of life.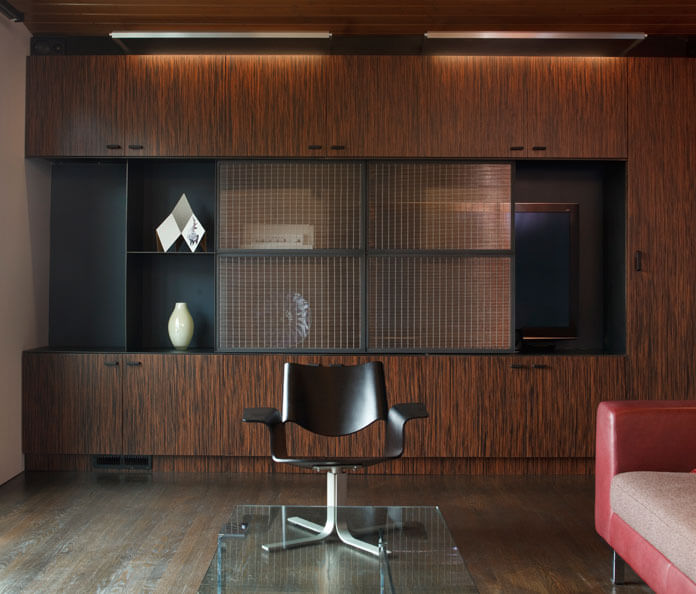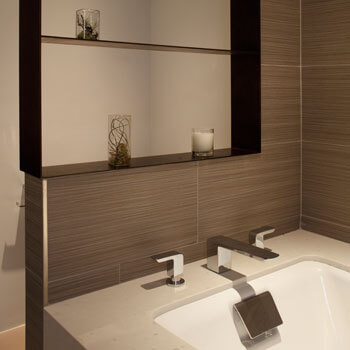 Material as décor
Richly veined marbles, textured stone tiles, varying wood grains, and custom steel accents provide visual interest and warmth to the home.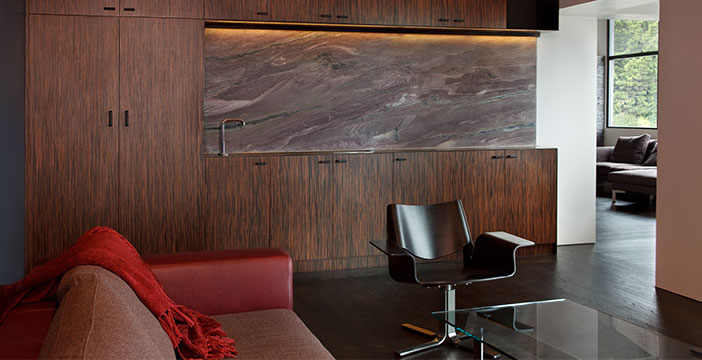 Refreshed exterior
Utilizing a mixture of materials and select lighting effects, a once bland monolith is transformed to an unmistakably warm and approachable home.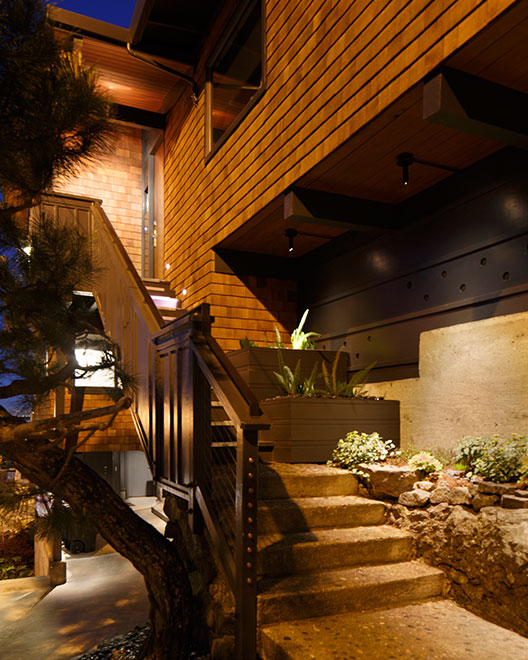 THE RESULT
Custom designed to support the Spartan lifestyle of a discerning owner, this once dated home was fully reimagined into a one-of-a -kind warm and inviting sanctuary. Bold and distinctive materials, together with subtle but intentioned design elements, create a functional and stunning home which is both understated in style and rich in detail.