Art + Life in The Marina District
The design of this modern Marina District home provides a crisp neutral backdrop for the client's colorful art collection.
Marina, San Francisco
Residential
Single Family Home
4511 Sq. Ft.
OUR SOLUTIONS
Living With Art
Living spaces double as a private gallery. Well-lit walls for paintings and niches for colorful glass art are grounded by a sleek marble fireplace.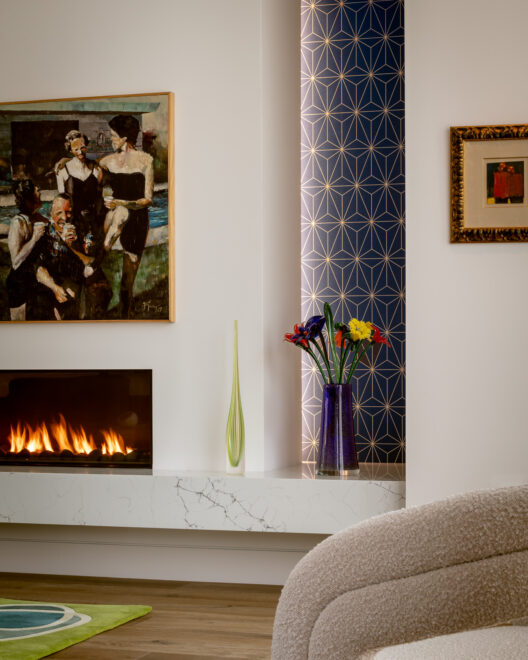 Balance + Light
Moments of deep walnut wood on the interior and dark plaster on the exterior are leveraged to provide composition and contrast to a neutral canvas.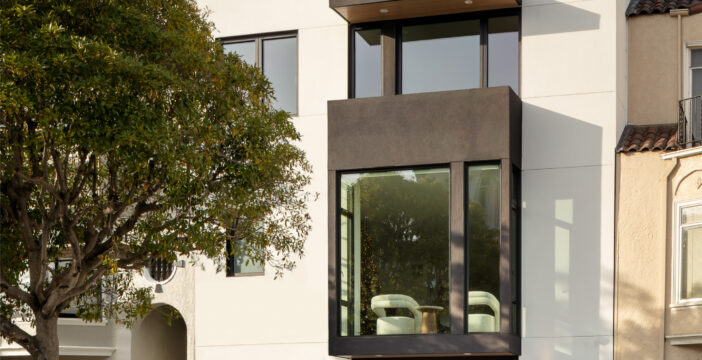 THE RESULT
Well-proportioned spaces, an abundance of natural light and thoughtful details weave together the refinement of a gallery with the coziness of home, creating a unique expression of lifestyle and taste.