Red Dog Restaurant & Bar
An irregularly shaped concrete shell on a major thoroughfare is converted into an upscale gastropub with a raw, modern industrial aesthetic.
SoMa, San Francisco
Commercial
New Concept Restaurant
OUR SOLUTIONS
We maximized appeal for refined reservation-style dining and casual drop-ins.
Destination and Drop-In
Window seating, pub-style globe lamps and bold signage entice the eye of passers-by traveling between downtown and AT&T Park.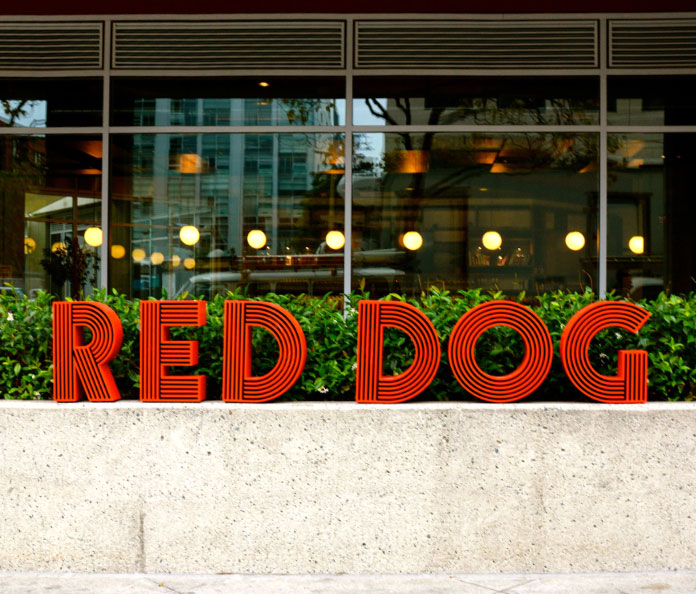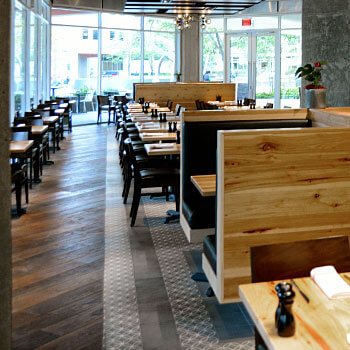 We embraced the site's unusual asymmetrical shape with a custom bar that winds across the venue. The zigzagging design creates visual interest, with its corners serving as natural gathering points.
An irregular footprint
A long, custom bar crafted from concrete and wood follows the shape of the space.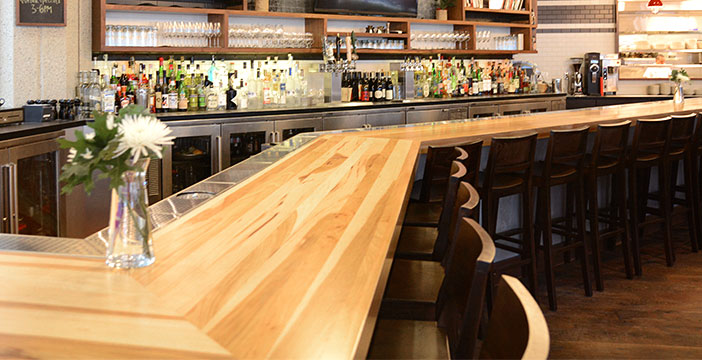 We leveraged the raw nature of the existing building and its setting in the historically industrial SoMa. An exposed concrete frame, blackened steel, patterned grey feature tiling, reclaimed wood floors and raw banquets speak to the venue's rustic yet urban identity.
Raw materials
A steel and wood floating canopy fitted with custom acoustic panels and uniquely arranged spotlights defines the private dining area.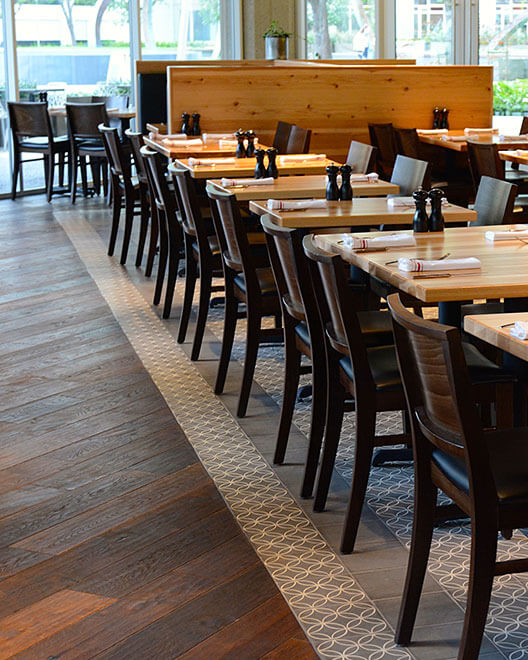 THE RESULT
Combining existing raw, industrial features with modern design elements, Red Dog Restaurant & Bar offers an upmarket gastropub experience on a busy thoroughfare close to downtown San Francisco. An eye-catching irregular bar encourages gathering and socialization around its many corners, while a stylish dining area defined by an overhead canopy provides a more formal setting for reservation-style dining.