Workshop Cafe
A warehouse-style space in the heart of San Francisco's Financial District is transformed into a new concept, multi-zoned cafe catering to independent professionals with flexible work needs.
Financial District, San Francisco
Commercial
Hospitality
3,700 s.f.
OUR SOLUTIONS
Work-friendly
The café accommodates a range of remote worker needs, from extended-time power users to small teams in need of short-term conference space.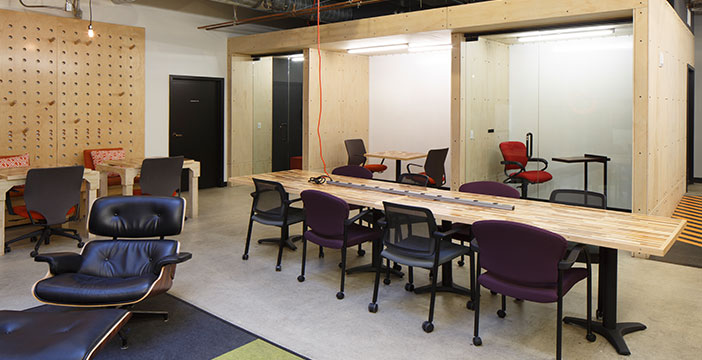 "Workshop Cafe has every amenity
you expect to find
in a tech-friendly enclave."
- SF Chronicle
Flexible and adaptable
We purposefully designed the space for reconfiguration, meeting the various needs of daily patrons and allowing for the cafe's long-term evolution.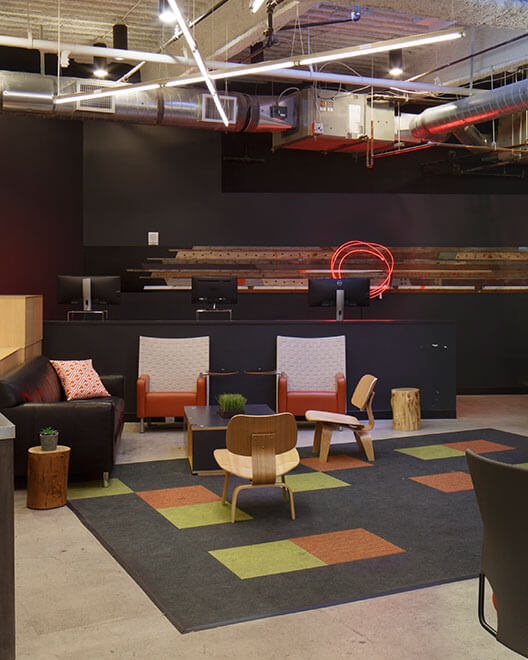 "Independent professionals of the Bay Area, rejoice: We've found the perfect place for you to toil away...They really thought of everything."
- PureWow
Industry, energy and appeal
We crafted a factory-inspired aesthetic to suggest productivity and purpose, taking advantage of the space's volume to add energetic light and art.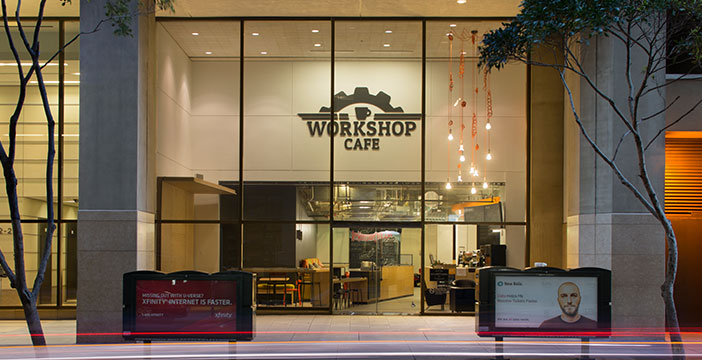 THE RESULT
Vast, varied and highly configurable, Workshop Cafe is an engaging,
ever-evolving space that combines coffee shop sensibility with the energy and industry of a co-working environment.