Urban Remedy
An upstart organic food company is given a simple and unique architectural brand that embodies its philosophy of clean living.
The Business
A rapidly growing organic food company that offers juices, cleanses and prepared meals to support health-conscious consumers.
The Context
A rollout of new locations in a variety of channels from storefront retail to kiosks and stores-within-a-store.
The Objective
A simple & stunning architectural identity that seamlessly dovetails with the company's brand can be adapted to any channel.
11
Current number of Urban Remedy Stores
California
Fast Casual & Retail
Multiple retail channels
OUR SOLUTIONS
To complement the exposed concrete surfaces and open ceilings of this newly constructed building, we introduced a simple palette of wood and white tile. Bright chairs add color and green plants enliven the fresh, minimalist space.
CLEAN AND NATURAL
Natural elements soften the store's exposed concrete surfaces, creating a clean, modern space for people to gather and eat.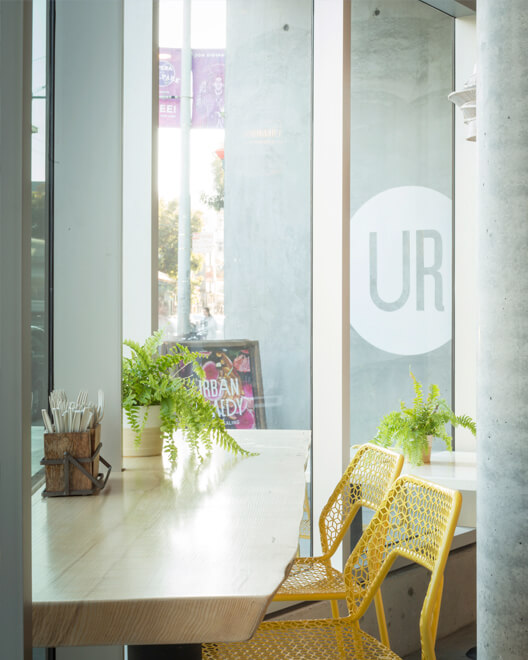 THE RESULT
Simple yet distinct, Urban Remedy's architectural brand establishes a unique aesthetic that underscores it's clean, natural food philosophy.