Urban Remedy: Fast, Fresh & Easy
An upstart organic food company is given a simple and unique architectural brand that embodies its philosophy of clean living.
11
Current number of Urban Remedy Stores
California
Commercial
Multiple retail channels
OUR SOLUTIONS
To complement the exposed concrete surfaces and open ceilings of this newly constructed building, we introduced a simple palette of wood and white tile. Bright chairs add color and green plants enliven the fresh, minimalist space.
CLEAN AND NATURAL
Natural elements soften the store's exposed concrete surfaces, creating a clean, modern space for people to gather and eat.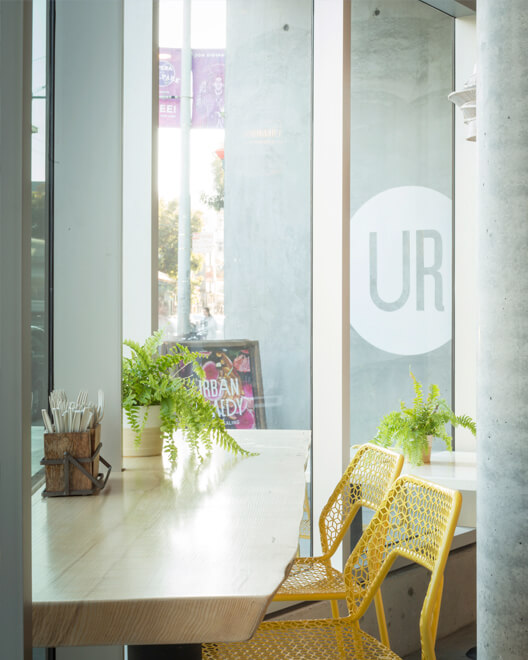 THE RESULT
Simple yet distinct, Urban Remedy's architectural brand establishes a unique aesthetic that underscores it's clean, natural food philosophy.
TYPE:
Real Estate Development / General Contractor
LOCATION:
San Francisco, CA
VIEW PROJECT