Bay Area Bioskills Training Center Gets A Design Infusion
In the heart of the bay area's biotech hub, this former gymnasium was transformed into a cutting edge, hospitality-driven bioskills training center featuring the latest technology and more than 25,000 square feet of flexible learning space.
First Impressions
A 25,000 s.f. corporate gymnasium with soaring ceilings and wide open spaces was in need of an architectural solution to deliver the clients signature blend of training and hospitality.
The Goal
Balance the latest in biotech training with compelling hospitality features to create a luxury branded training environment where doctors can enjoy the lectures and hands-on surgical training.
Results
A flexible, state-of-the-art surgical training center with unparalleled surgical stations, high-tech lecture hall and a variety of private meeting rooms all surrounded by comfortable lounges and amenities to relax and connect with colleagues.
20
Fully Customizable Surgical Stations
South San Francisco, CA
Commercial Interiors
Training Facility
25,000 s.f.
OUR SOLUTIONS
Designed For Large Groups
Custom mobile check-in tables welcome doctors to this cutting edge training center with advanced and comfortable remote monitoring.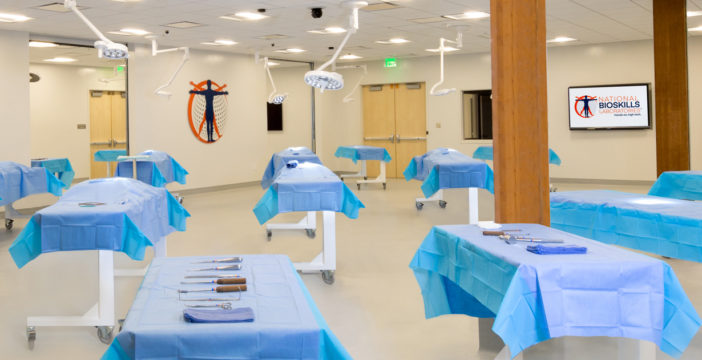 Flexible & Welcoming Hospitality Spaces
Designed to accommodate a variety of event types and learning environments.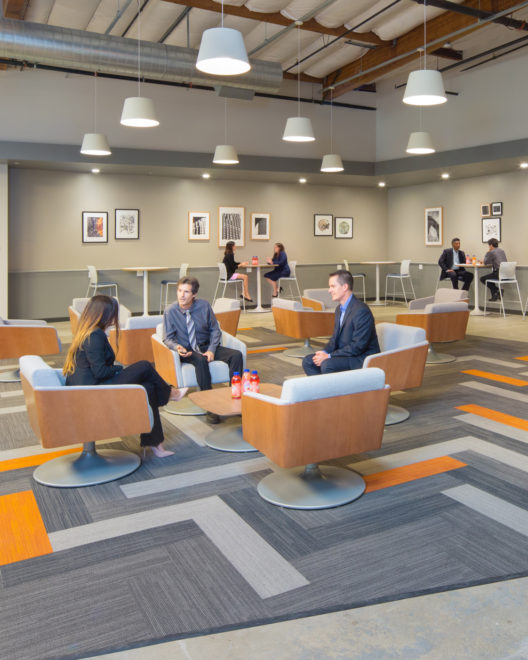 THE RESULT
The latest National Bioskills facility has 25,000 square feet of flexible learning space offering hands-on, surgical training and medical education for physicians through the use of real-time 2-way CrowdOptic® livestream technology, 20 fully customizable surgical stations, a high-tech auditorium with seating for 150 and dinning space for 230.