The Differences (and Similarities) Between Designing for Developers and Homeowners
One thing we've learned over the years is that a high-end custom home is a high-end custom home – whether it's for a developer or an owner.
Whatever side of the divide the client falls on, a custom home is a large undertaking that involves a significant investment of energy, finances and time. Even though the end user and overall goal might be different, there's a surprising amount of overlap between the two types of projects – and the differences are more nuanced than you might expect.
Where they overlap
In a lot of ways, design is a reflection of identity. Good developers take great pride in what they put into the world – and homeowners take pride in creating a property that makes a statement about who they are and what matters to them.
Both developers and homeowners want to maximize their investment. Whether the long-term aim is to sell the property or live in it, the initial objective is the same: to make the project as good as it can be.
Leveraging the existing site to its fullest extent is a key outcome for both types of clients. Solutions might involve making the most of – or even expanding on – available square footage, the thoughtful arrangement of space to meet particular lifestyle goals, or finding ways to bring extra light into the property.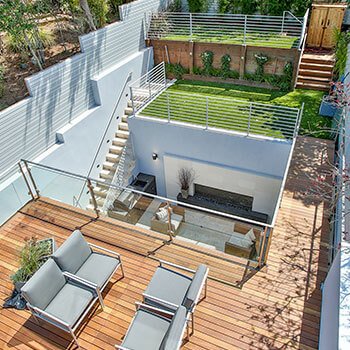 Where they diverge
So where do the differences arise? An obvious one is the degree of specificity and personalization involved in the design solutions. When we're designing for homeowners, we're designing in response to an individual set of needs and preferences. This means taking a deep dive into a client's preferred ways of living – and typically a lengthier and more iterative feedback loop.
Developers, on the other hand, want designs that strategically and flexibly cater to the lifestyle needs of an identified demographic. Because ROI is a key consideration, they may also be deliberate about selecting elements such as finishes and fixtures for resale value rather than for purely aesthetic reasons. Feedback cycles also tend to be quicker because there's less emotional investment in the project – but this fast-tracked approach also has a financial motivation.
Because developers are working with their own or others' money to bring the development to fruition, they typically want to mitigate financial risk by moving as quickly as possible. This might involve breaking a project into multiple permits or construction phases that allow things to keep moving even while navigating bureaucratic waters.
Homeowners tend to be more risk-averse when it comes to aggressive permitting and construction strategies. For these clients, it's more about the ownership and emotional attachment to the property: the wait is worth it if it means getting the property that they're after. That said, it's not unusual for homeowners to be carrying a second mortgage or lease throughout the project – and in these instances we'll aim to find a path of compromise.
How each side informs the other
Having worked extensively with both groups of clients, we're able to identify areas of overlap – and leverage them to add value to a build, both immediately and in the longer term.
For example, while resale value isn't the primary concern of a homeowner, chances are that at some point they'll put their home on the market. Our experience working with developers means that we're sensitive to the factors that offer the best return on an investment, and we can suggest incorporating these into a design from the beginning.
Similarly, our work with homeowners means that we have a deep understanding of the lifestyle needs and preferences of particular groups of people. We know what families respond to, and we can offer our developer clients suggestions that will appeal to the market for potentially better returns and speedier sales.
+++
Regardless of client type, our job isn't just about design. It's also about understanding pressures and perceptions of risk and reward so that we can advise on the best ways forward. Our goal is to always deliver high-end, cost-effective solutions that speak to your needs and definition of value.
+++
Read more about our experience and approach to residential architecture.
Summary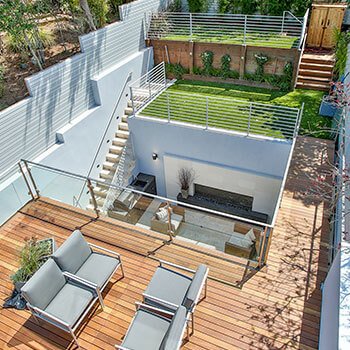 Article Name
The Differences (and Similarities) Between Designing for Developers and Homeowners
Description
Developers and homeowners have different objectives and approaches when designing a home, but both are looking for meaningful value.
Martinkovic Milford Architects