300 Montgomery
A previously disused penthouse level of a historic office building is stripped back and reworked to house high-end office space, creating a new floor of rentable square footage.
Financial District, San Francisco
Commercial
Workplace
11,500 s.f.
(Performed in conjunction with Hun Aw Studio)
OUR SOLUTIONS
We let the space speak for itself, side-stepping overt design to allow its inherent beauty and style to shine through. The historic, found space and its connection to the surrounding environment became the focus.
On its own terms
Open offices and shared common areas work in the space's favor for a contemporary yet unobtrusive result.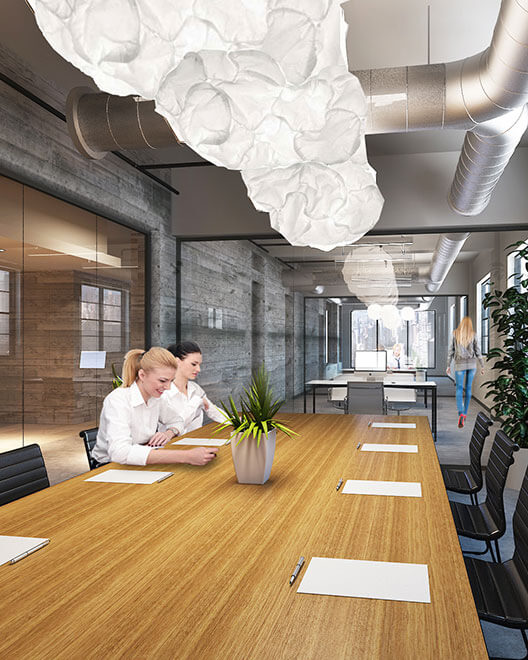 We took an archaeological approach, exposing the space layer by layer and bringing it back to life by salvaging and highlighting newly rediscovered elements and materials.
Preserving and exposing
Original industrial windows, steel and raw concrete have all been retained, forming a historic frame for a contemporary office setting.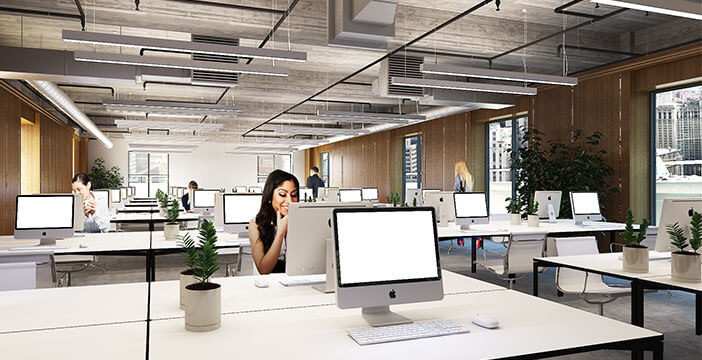 THE RESULT
Rediscovered and reclaimed layer by layer to expose its inherent natural beauty and historic features, this once abandoned, underutilized penthouse space has been transformed into a high-end open-plan office level with 100% newly rentable square footage.