Formal + Modern in Cow Hollow
Designed for an father and his two sons, The Cow Hollow II renovation sought to craft a modern masculine interior, flooded with natural light and air, while maintaining formal division of spaces to allow for separation and privacy.
22%
Increased Square Feet
Cow Hollow, San Francisco
Residential
Single Family Home
3995 Sq. Ft.
OUR SOLUTIONS
Light + Air
We created opportunities to Maximize access to natural light and fresh air including fully pocketed sliding doors and retractable skylights.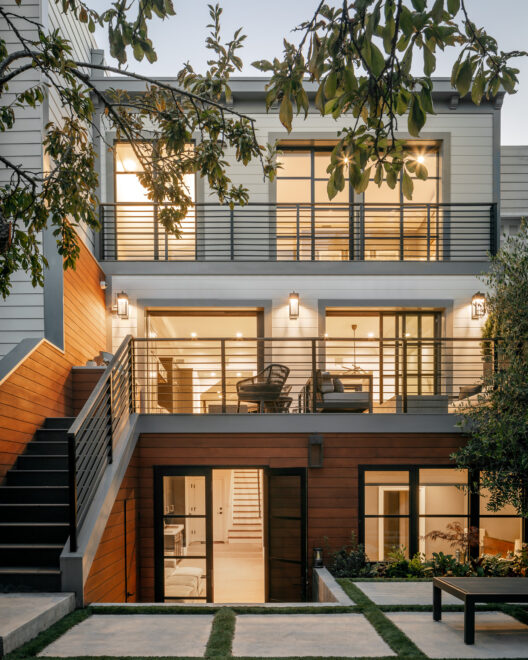 The elegantly tapered spindles comprising the stairwell balustrade and panelized wall connecting the first and second floors add traditional elements to an otherwise contemporary design.
Texture + Contrast
Rustic slabs and petrified wood provide a dark masculine style anchor contrast with smooth white walls and counters for a stunning visual vocabulary.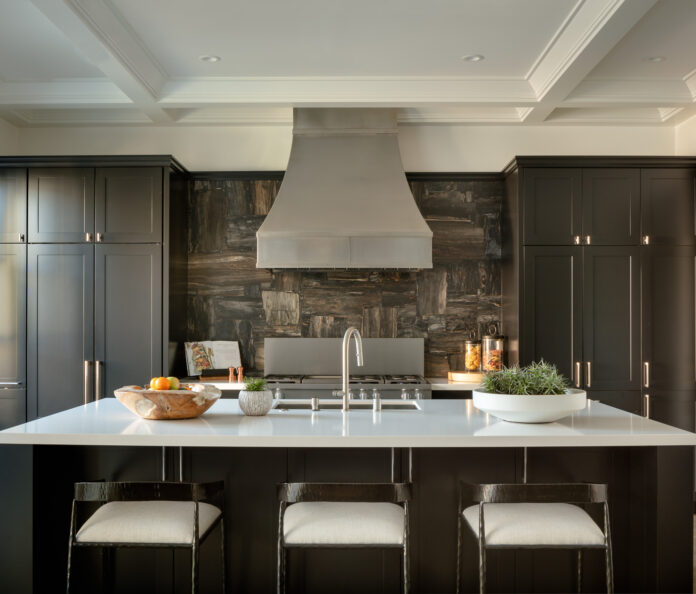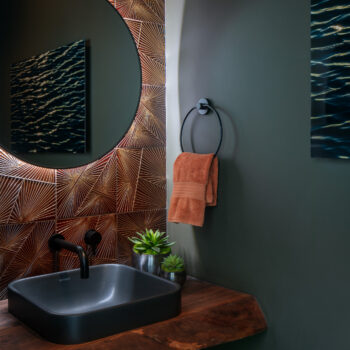 THE RESULT
Together with our client, we were able to achieve a sustainably minded home — spatially traditional but modern in styling — that provides room for both gathering and privacy with an emphasis on light, air and connection to the outdoors.